Shaan Udani '24, Features Editor
March 8, 2023
Part SHP basketball superfan. Part loving husband, father, and grandfather. A wholly distinguished Seton Hall Prep alumnus. John McTague is a proud graduate of The Prep class of 1966. He has seen The Prep from its beginnings,...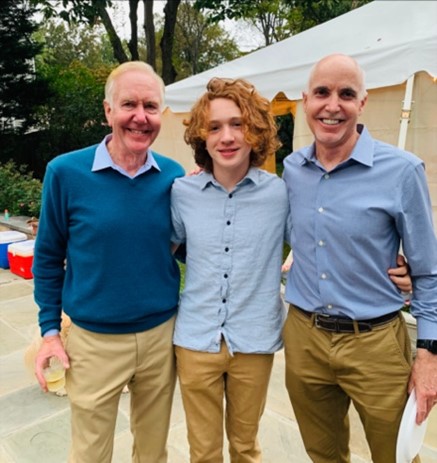 Shaan Udani '24, Features Editor
February 16, 2023
Alumni provide among the most valuable insight into the histories and traditions of a school. They can also teach crucial lessons of their past, be a guide to younger individuals, and share heartfelt, humorous stories. Recently,...
Newman Corriette '25, Contributor
December 6, 2022
For decades, America has been wrestling with the difficult dilemma of how to protect citizens from gun violence and the tremendous loss of life it causes, while at the same time...
Shaan Udani '24, Features Editor
October 11, 2022
September is a unique month. The warm summer weather dwindles to a cool breezy temperature as Labor Day marks the unofficial end of summer. However, another major event characterizes...

Loading ...
Gabe Kovach '23, Contributor
December 6, 2022
Locals are sending mixed reactions to Netflix's new hit TV show in New Jersey dubbed The Watcher. This TV show is based on two of NJ's most famous murders which took place in a...
Shaan Udani '24, Contributor
February 28, 2022
You see it everywhere; not a phone or a car, but Wordle! The awe of Wordle's simplicity, frustration, and satisfaction has officially taken over. The number of players has grown...