College Visits 101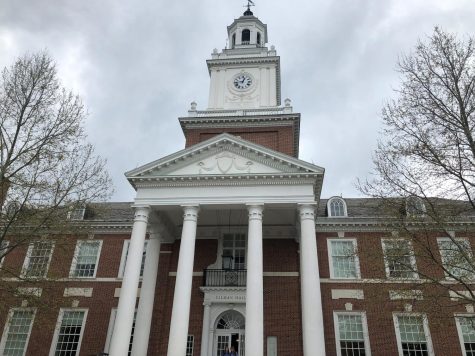 High school doesn't last forever! The reason we attend this school is to preparing
ourselves for college, hence the name Seton Hall Preparatory School. One of the perks is that we
have access to unlimited resources so that we get into the college of our dreams. This includes
special college visits from admission counselors themselves, which is vital for learning about the
college or university you would like to attend.
Let's get straight to the point: you should at least have one college visit to know what you
are in for when you apply as a senior. By doing so, you can get a better feel for college life as
well as explore what really interests you. Attending an information session in school is efficient
because you do not have to drive to any campus. However, visiting the college itself will provide
you with a visual of what type of adventure you will be embarking on. For any visit, you should
"prepare" yourself by scheduling a visit on the college's website (or Naviance if you attend during
the school year), writing down questions, and conducting research on your own. The most reliable source
about specific information about a college comes from the college itself, not your friends! When
it comes time for the visit, always arrive early to ensure good seating at the admissions session.
Always remember to sign in with a school ambassador so that the university knows you are
there. A fun fact about various colleges is that "demonstrated interest" is a factor in admissions.
In short, this means that the number of times you visit a campus is recorded and used by those colleges for
admissions. This applies especially to local colleges which are in driving distance.
You arrived at the college and took notes on the information session, what now? These
sessions are often followed by a campus tour around the school, showing you all the highlights
that you need to see. The fun is not over after this. You could personally talk to an admissions
counselor and keep in contact with them, pick up financial aid forms, talk to students who
currently attend the school, take a self-guided tour, roam around the surrounding area of the
campus, and much more. Personally, I liked to walk around the campus after the tour ended so
that I could get an even better feel for college life. Sometimes, ambassadors do not want to
reveal the unappealing aspects of their school to attract more people to apply. For example, I
made a college visit last April and during the tour, the ambassador said we could not look at
crucial parts of the school such as the dorms, residential halls, and classrooms. This led me to
believe that there was something suspicious occurring so I explored and found that the buildings
were old and obsolete. The moral of the story: don't be afraid to ask the question of why and act
on your curiosity!
College visits are critical when applying to college, whether they are at a
university or the Prep. There are endless possibilities that you could explore during a visit so do
not be discouraged by boredom. The aspect I love most about applying to colleges and attending
schools is that there are so many online resources besides the ones at our school that we could
access using our phones. Bigfuture.collegeboard.com is my favorite website since it has many
articles and interviews from previous high school students. I wish you good luck on your journey
to the college of your dreams!